Ødei, Parabellum, MICE and Olaia Inziarte selected for 'Artistas en Ruta'
Euskara. Kultura. Mundura.
The Artistas en Ruta circuit (Artists on the Road), organised by AIE (the Spanish agency for the management of intellectual property rights for musicians), has announced the bands that will be performing live from September to December, 2023. Four Basque groups are among them: Ødei, Parabellum, MICE and Olaia Inziarte.
The aim of this project is to introduce audiences to new talent. Dupla, Idoia, Amak, Bulego, Ezpalak, Lukiek, Verde Prato and Neomak are some of the Basque groups that have taken part in 'Artistas en Ruta' in prevously.
Ødei (Odei Barroso) is a bertsolari and rapper. After recording three albums with 2zio and dissolving the group, Ødei embarked on a solo career. His latest album, ´Terapia´ (2022), is nothing like his previous work. A new sound aesthetic is featured in his latest album, a combination of trap and drill. He has transitioned from solely being a rapper to taking on the role of a producer, now producing under the name Alkimia Prod, alongside Jo Olaskuaga.
Parabellum is a punk rock group formed in the 1980s. The band from Barakaldo was one of the most iconic rock bands of the 90s, and after several years of inactivity, their last album (´El grito del hambre´) was released in 2022. The band is currently made up of Josu Korkostegi (lead vocals and drums), Lino Prieto (bass and subwoofers), Pedro de la Osa (guitar and subwoofers) and Iñaki Setién (guitar).
MICE. Miren Narbaiza Martiartu is the composer of the bad MICE. After several years in ´Napoka Iria´, she struck out on her own. So far, she has released three albums: 'MICE' (2017), 'Zilar Printzak' (2019) and 'Lautada' (2022). Miren uses her voice as an instrument, creating sounds that break away from the mainstream. Her latest work surrounds the listener with rock and more experimental sounds. She produces together with Joseba B. Lenoir.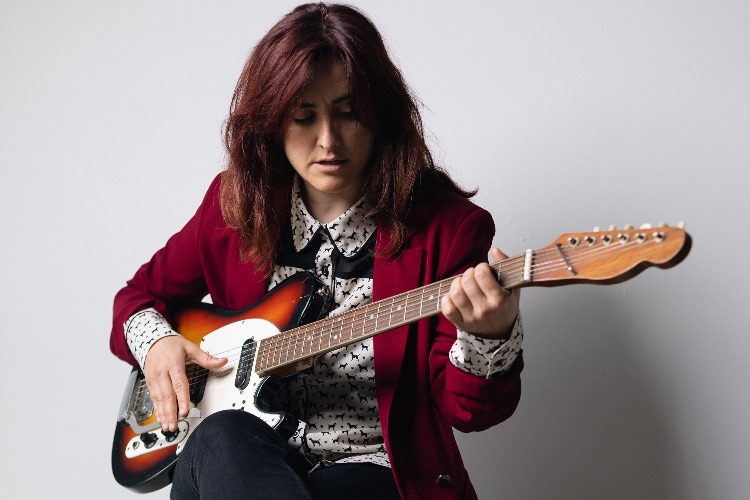 Navarra-born artist Olaia Inziarte has always been deeply involved in music, working with both ancient and contemporary influences. She is now launching a solo career, with her latest release, ´Lehengo Lepotikan Burua´ (2022). She also performs with Iker Lauroba and Chica Sobresalto, playing keyboard and doing backup vocals.
'Artistas en Ruta' is a programme aimed at promoting live music at the national level. Over the course of several months, live performances are organised in partnership with music venues. The circuit has two rounds (January-June and September-December) and in each stage journalists and industry experts select which musicians will perform. The 18 groups selected will have the chance to perform in venues Spain-wide during last four months of the year. Four of these groups are from the Basque Country. Through its yearly agreement with the AIE, the Etxepare Basque Institute secures the participation of Basque musicians in the concert circuit.