Mundial Montreal: Oreka Tx
Euskara. Kultura. Mundura.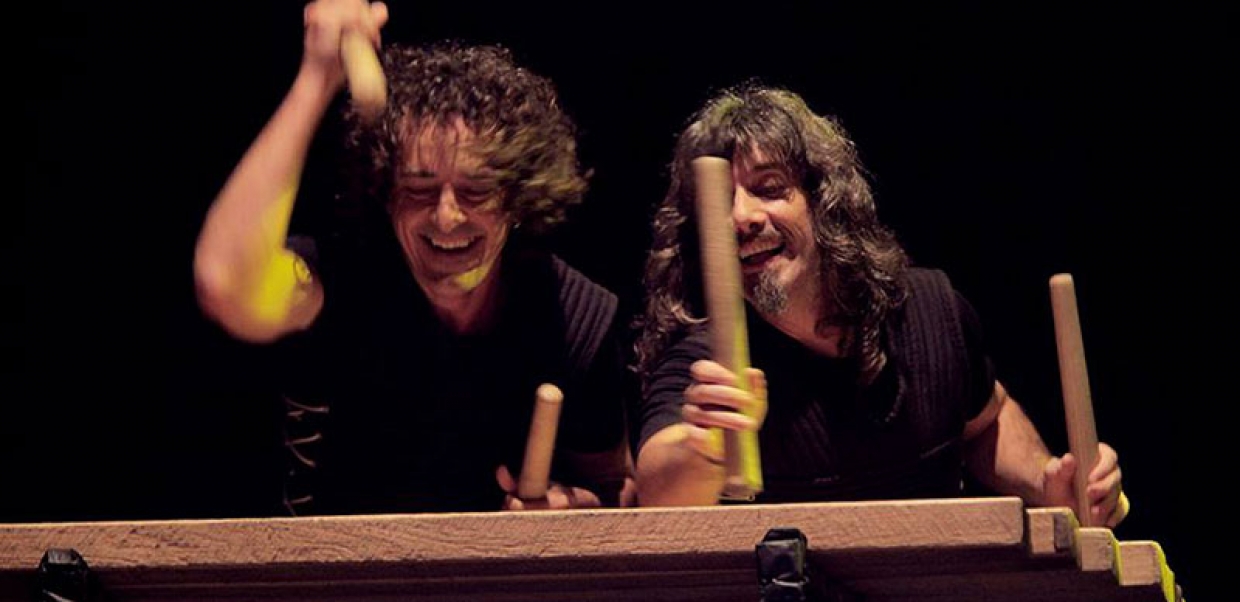 Montreal
Oreka Tx will be part of the official showcase at Mundial Montréal, the international event for industry professionals held this year from 16th to 19th November in Montreal, Canada. On the 17th, at 8pm, the band will perform in Le Gesù amphitheater together with Moneka Arabic Jazz, Helsinki-Cotonou Ensemble, Le Diable à Cinq, Lengaïa Salsa Brava and The Brooks.
Mundial Montréal has been inviting talents and sounds from around the world to Montréal for 12 years now to perform in front of industry professionals. The event is known for carefully selected artists and the solid connections created between artists and professionals from some fifty regions of the globe
The txalaparta group Oreka Tx was created in 1997 by musicians Harkaitz Martínez and Igor Otxoa. Their recordings include ´Quercus Endorphina´, ´Nomadak Tx´, ´Precipita´ and ´Koklea´. The other members of the band are Mikel Ugarte, Mixel Ducau, Iñigo Egia and Juanjo Otxandorena.
Mundial Montréal aims to offer an inclusive space for artists and workers from culturally diverse backgrounds. The event provides a friendly format and place to nurture connections, generate tangible ways to bring music to international audiences and contribute to a healthy and sustainable musical ecosystem.