Basque cinema makes a splash in 71st San Sebastian International Film Festival lineup
Euskara. Kultura. Mundura.
Nineteen Basque films will feature in the 71st San Sebastian International Film Festival, fourteen of them will be proyected in Basque. The major international film event, which runs from 22 to 30 September, will showcase the strength of the Basque film industry.
It should be noted that, for the first time, all the screenings in the Festival´s Official Selection this year will be subtitled in Basque. Each film will be screened in its original version and will include subtitles.
Official Selection
'El Sueño de la sultana', directed by Isabel Herguera, is among the films competing for the Golden Shell. The film´s producers are Unico, Sultana Films, El Gatoverde Producciones, Abano Producións and Fabian & Fred.
Directed by Jaione Camborda, 'O corno / The Rye Horn' will also compete for the Golden Shell. This film was part of the Ikusmira Berriak programme in 2020 when still at the project stage. Before being presented in Donostia, The Rye Horn was screened in Toronto. Esnatu Zinema took part in the production of the film.
Donostia Award
The Donostia Zinemaldi created the Donostia Award in 1986. The primary goal of this award is to highlight the significant figures of cinema who have played a vital role in the history of the Festival.
One of this year´s Donostia Awards will go to Víctor Eric, the first Basque filmmaker to receive this award. Fifty years after winning the Golden Shell for his first solo film ´El espíritu de la colmena´, this year Eric will present his latest film 'Cerrar los ojos´.
Zabaltegi
Zabaltegi-Tabakalera is the Festival's most all-encompassing competitive section, where there are neither rules nor limits as to style or runtime: short, medium-length, feature, fiction, non-fiction or animated films, series, audiovisual installations, future discoveries and contemporary classics as yet unseen in Spain. This is a section for films daring to try new angles and formats, a true open and high-risk zone.
Irati Gorostidi´s short film 'Contadores' will be screen in this section of the Festival. Contadores is produced by Pineraika, Apellaniz & de Sosa, and Tractora and was part of the Kimuak catalogue in 2022.
Ion de Sosa's latest film, 'Mamántula' , will have a world premiere in this section. The producers are Apellaniz & de Sosa, Señor y Señora, Paola Á. Filmproduktion, Tasio and UMMM.
Zinemira
Basque films will also feature in the Festival's Zinemira section. Dedicated to Basque cinema, Zinemira is organised by the San Sebastian Festival and the Basque Government Department of Culture, with the sponsorship of Irizar and EiTB, and the collaboration of Urbil, the Basque Filme Archive, EPE/APV, IBAIA and Zineuskadi
Following its success both nationally and internationally, '20.000 especies de abejas' / 20,000 Species of Bees' will be screened at Zinemira. Estibaliz Urresola Solaguren´s first feature film was produced by Gariza Films, Inicia Films and Sirimiri Films. Her film has won awards at renowned festivals such as the Berlinale, the Malaga Film Festival, the Hong Kong International Film Festival, and was recently pre-selected to represent Spain at the Oscars.
Also participating in this section is 'Irati' by Paul Urkijo. After premiering worldwide at the International Fantastic Film Festival of Catalonia, Irati has earned its place as the most successful Basque film in history, screened at over 15 festivals, including Seattle IFF, Macabro Mexico and he Glasgow Film Festival. It has also garnered several awards, such as the Best Director Award at the Fastaspoa Festival in Brazil, the Best Film and Cinematography Award at the European Fantastic Film Festival in Murcia, the Audience Award at the Sitges Film Festival and five nominations for the Goya Awards.
Amat Vallmajor del Pozo´s first feature film, 'Misión a Marte' / Mission to Mars, will also be shown, Misión a Marte had its international premiere at the ninth Berlin Critics´ Week.
The section will also include Iratxe Fresneda's film 'Tetuán'. Based on real-life experiences, Iratxe Fresneda takes us on a personal voyage.
Also on the roster is 'Una vida no tan simple' / Not Such an Easy Life, directed by Félix Viscarret, produced by Lamia Producciones, Klingsor Films, AIE and A Contracorriente Films.
Irizar Basque Film Award
A specific jury awards the Irizar Basque Film Award to the best Basque film presented as a world premiere in any section of the Festival.
One of the films up for this award is 'Las buenas compañías / In the Company of Women'. Directed by Silvia Munt and produced by Irusoin, this film won the Audience Award at the and Human Rights Film Festival.
Fermin Muguruza will also present his latest work, 'Bidasoa 2018-2023', produced by Talka Records & Films and Barton Films.
Lastly, Josu Martínez's two most recent films, 'Mirande, film bat egiteko zirriborroa' and 'Bizkarsoro', will be up for competition.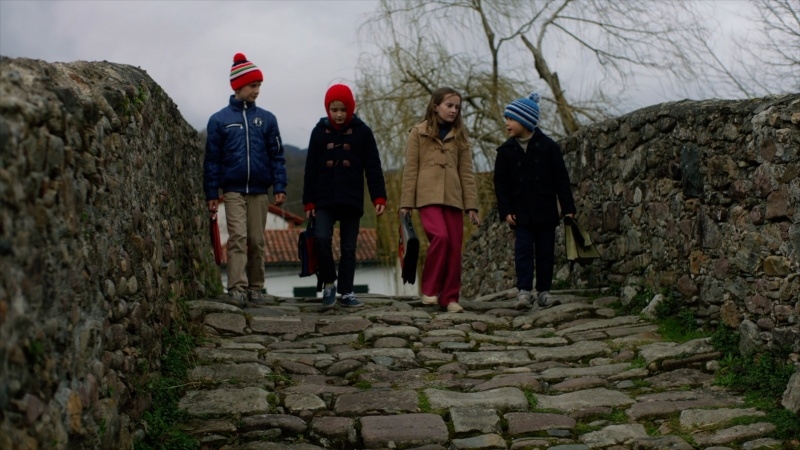 Made in Spain
"Made in Spain" is a non-competitive film selection that showcases Spanish films from the current year, whether they have been released in Spain or not. The Festival provides them with a platform for international exposure.
Alejandro Rojas and Juan Sebastián Vázquez's debut film will be screened in this section. 'Upon Entry' is produced by Basque Films, Zabriskie Films, Sygnatia and Upon Entry AIE. The film received the Silver Biznaga for Best Male Performance at the Malaga Film Festival and the FIPRESCI award at the Tallinn Black Nights Film Festival in Estonia.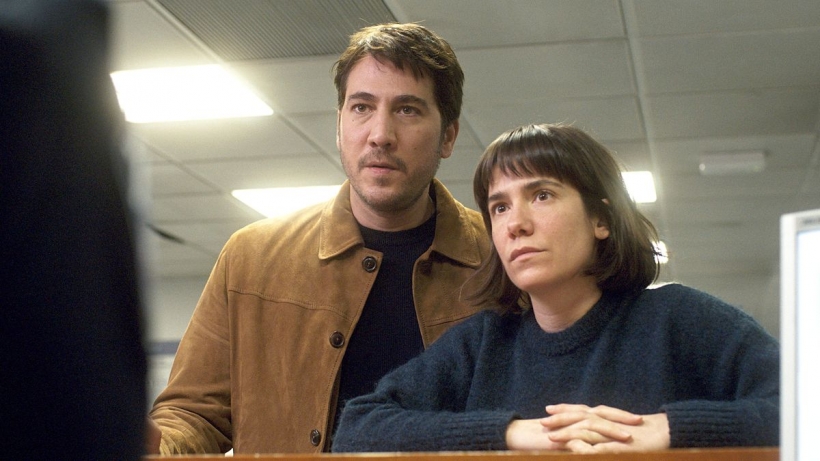 Basque Cinema Gala
The documentary film 'Arnasa Betean / A Deep Breath' by directors Rosa Zufía and Bertha Gaztelumendi, produced by 'La tentación producciones' will be the star of this year´s Basque Cinema Gala. Basque filmmakers from various generations contributed to this project.