Veranos de la Villa: Tanttaka Teatroa
Euskara. Kultura. Mundura.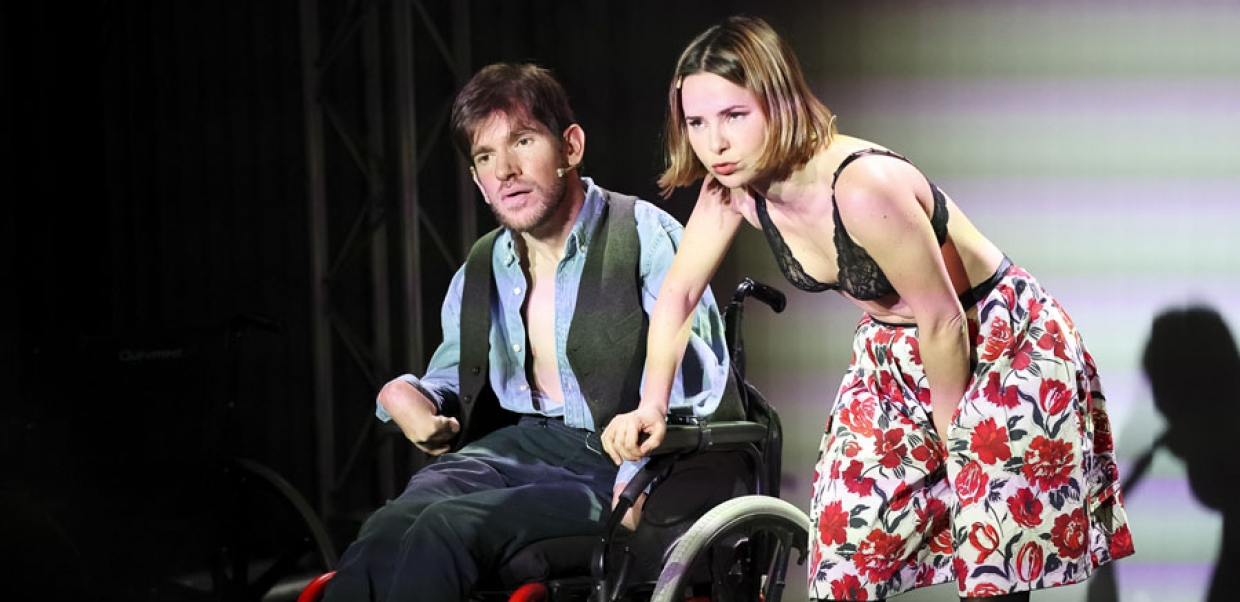 Madrid
The Tanttaka Teatroa company will perform at this year's Veranos de la Villa Festival in Madrid, with support from the Etxepare Basque Institute.
Ttanttaka Teatroa will perform ´Sexpiertos´ at the Conde Duque Cultural Centre in Madrid on 26 and 27 July.
Directed by Mireia Gabilondo, written by Kepa Errasti and Telmo Irureta, and starring Telmo Irureta and Aitziber Garmendia 'Sexpiertos´ tells the story of personal growth between two friends. Both funny and painful, the play invites the audience to reflect on love, sex, loneliness and prejudice. Ttantaka Teatroa was recently awarded the prize for the best production at the Max Awards for this play.
Tickets are available through the City of Madrid website.
The 39th Veranos de la Villa Festival will offer a two-month programme packed with concerts, plays, dance, zarzuela, circus, exhibitions and children´s activities. Two Basque companies will be featured this year: Kukai Dantza and Tanttaka Teatroa.
Etxepare Basque Institute and the festival
Continuing their partnership for a second year, the Etxepare Basque Institute has once again committed to featuring Basque creators in the Veranos de la Villa Festival organised by the Department of Culture, Tourism and Sports of the Madrid City Council. This collaboration aims to showcase Basque creators and promote the performing arts scene of the Basque region.