Euskara. Kultura. Mundura.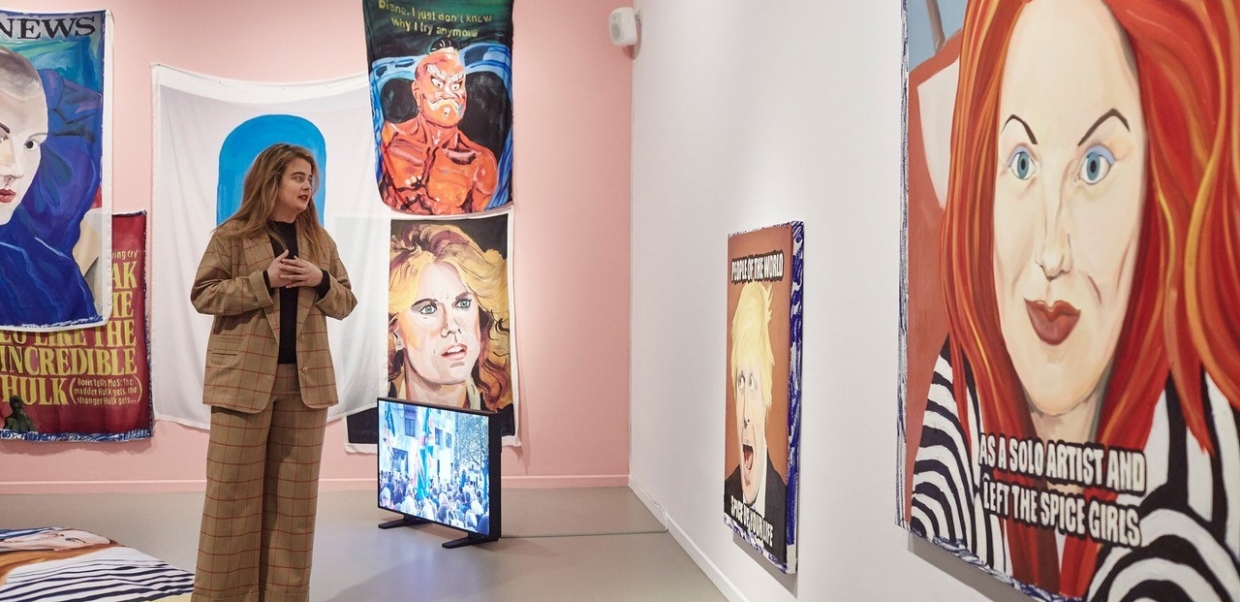 Wroclaw
During her art residency in Wroclaw (Poland), Gala Knörr invites the spectator to reflect on contemporary themes through "viral images that use humour to speak of collective feelings". The artist from Vitoria-Gasteiz was selected as the annual AIR Wro artist-in-residence with support from the Etxepare Basque Institute. The residency will run for a month, until 9 October, and will put the imaginary of the internet at the centre of her work. The residency, which was supposed to be in autumn 2020, was delayed due to COVID-19.
"I have been inspired by the experience of getting lost in the process of communication; I often find that none of the languages I speak work for me, and although I eventually manage to make myself understood, I'm very interested in dealing with this subject with humour," explains Knörr. During her residency, she will complete a publication that will focus, among other things, on the film ´Lost in Translation´. "I want to use images that we can recognise and generate pieces that act as memes and explain their meaning with translations. I want to use and create viral images that talk about collective feelings in a humorous and friendly way," she added.
The Artists In Residence Wroclaw programme focuses on a different theme each year, offering creatives and artists from different European countries the chance to live in Wroclaw. This year, the residency will focus on viral images. Through her work, the artist will try to show the viewer a reflection of him/herself in order to create a connection and spark the imagination.
Gala Knörr is a multidisciplinary visual artist working with painting, video and installation. Her work explores themes of identity, technology, media, satire and popular culture.