Euskara. Kultura. Mundura.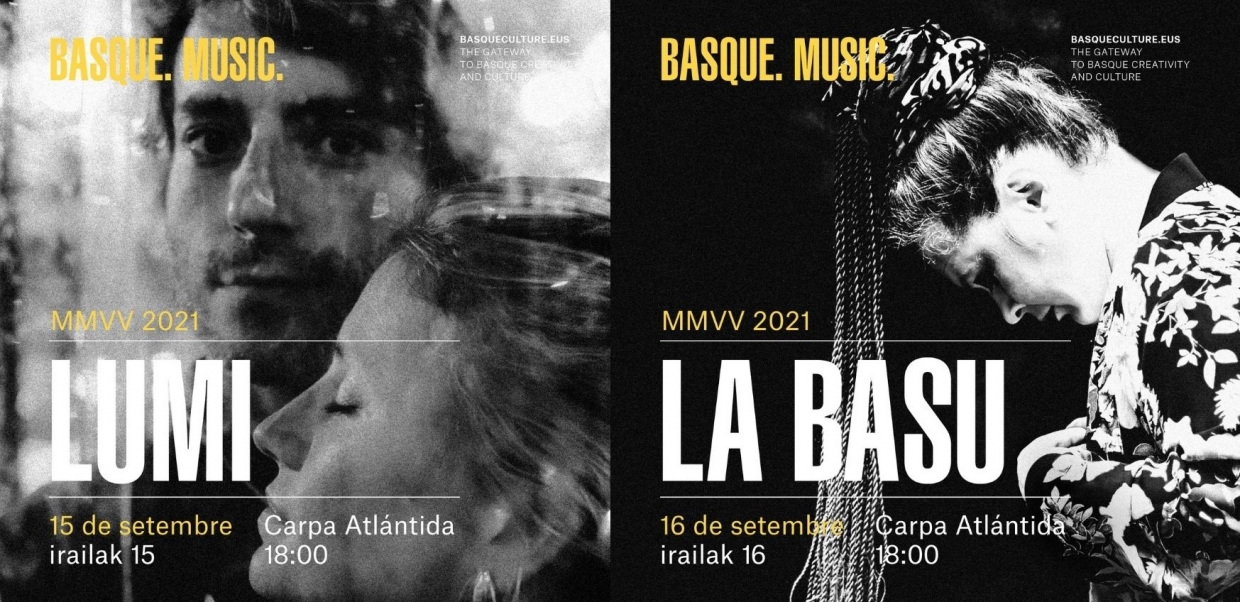 Vic
Lumi and La Basu will perform respectively at Mercat de Música Viva de Vic, respectively, on September 15 and 16. Under the BASQUE. MUSIC. brand, Basque music can be heard in Catalunya at one of the country's leading music industry trade fairs, thanks to Musika Bulegoa. Both performances will take place in the Carpa Atlántida. More than 600 professionals have signed up for this year's event.
Lumi was founded in 2014 by Nahia Zubeldia (vocals) and Manu Matthys (synthetiser). The duo creates electro-pop music, combining melancholic and unreal melodies, and dressing up songs in Basque with electronic sounds. Bizkaia rapper Elena Caballero, aka La Basu, uses raw direct lyrics as her main creative tool.
BASQUE. MUSIC. presented both its strategy and its website at the Catalan fair: among other things, the new Basquemusic.eus website aims to promote the participation of Basque artists in professional music fairs organised at an international level throughout the year , acting as a showcase for the sector.